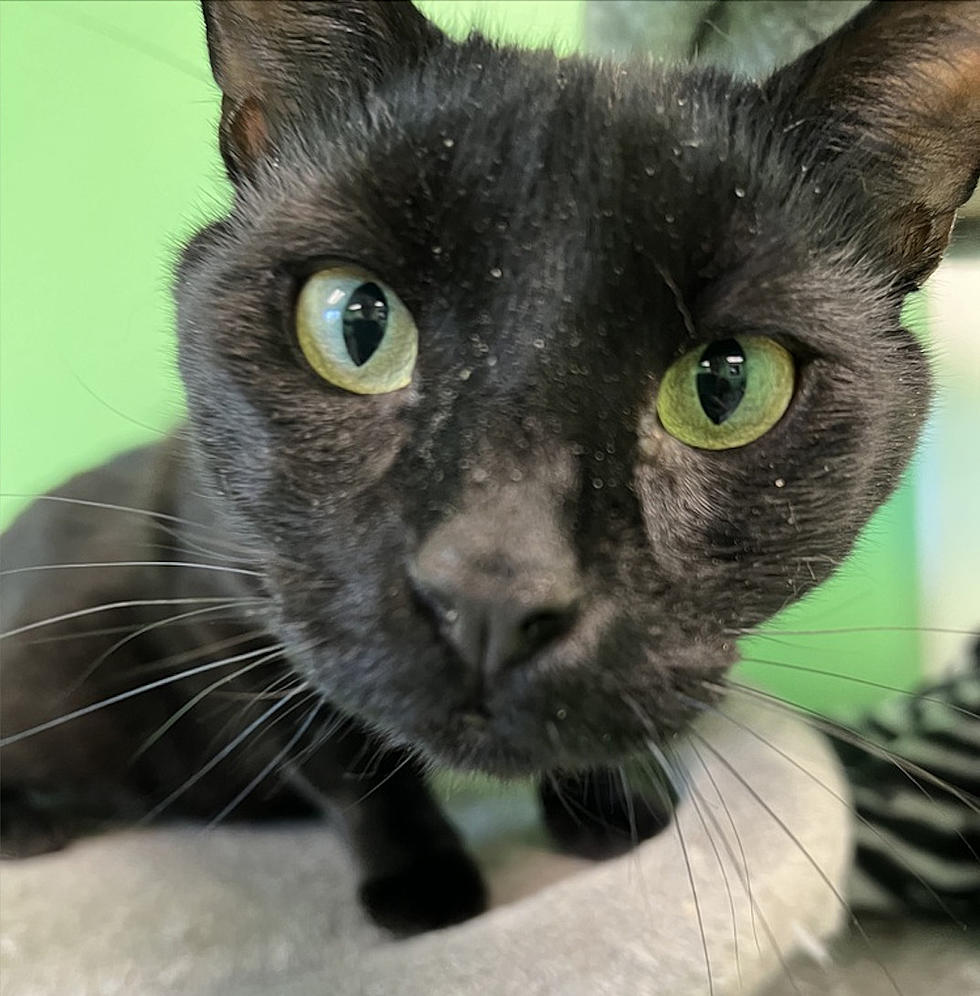 He May Go By Many Names, But This Kitty Just Wants To Go Home
Dolche- Hancock County SPCA
You can call our Hancock County SPCA "Pet Of The Week" by many names, just as long as you don't call him late for dinner. Even better, he'd love it if you called him yours, as he wants nothing more than to go home with you!
Mariah Donovan, Communications Coordinator at the Hancock County SPCA, says this handsome boy isn't just a pretty face, but a great laid-back personality, too,
"The camera loves this fella, and you should too! You can call him Dolche AKA Night Rider AKA Dolche Nightrider. He's a man of many names. This lazy, loveable guy likes to lounge, chill, and relax in all of his spare time. You can either find him hanging out on a window sill or napping really well in a cozy space."
Donavan says Dolche gets on very well with other furry friends but does take a minute to warm up to humans. But once he trusts you, well, then any apprehension he may have had becomes a thing of the past.
"He spends his shelter days in the community room and gets along fine with other kitties. We've even caught him snuggled up and napping with some of his companions! He is still skittish around people but when he trusts you, he loves to be loved! Dolche would prefer a slower introduction where he's given the time and space to warm up to you. Once you gain his trust, he will be your best companion. Come meet Dolche at the SPCA of Hancock County Wednesday - Saturday from 12 to 4!"
If you're interested in learning more about any of the animals available for adoption at the SPCA of Hancock County call 207-667-8088 or by visiting their website, spcahancockcounty.org.
If dogs are more your speed, you should check this out.
WOOF: These are the most popular dog breeds in America
Check out these 50 fascinating facts about dogs:
LOOK: 30 fascinating facts about sleep in the animal kingdom
More From WWMJ Ellsworth Maine