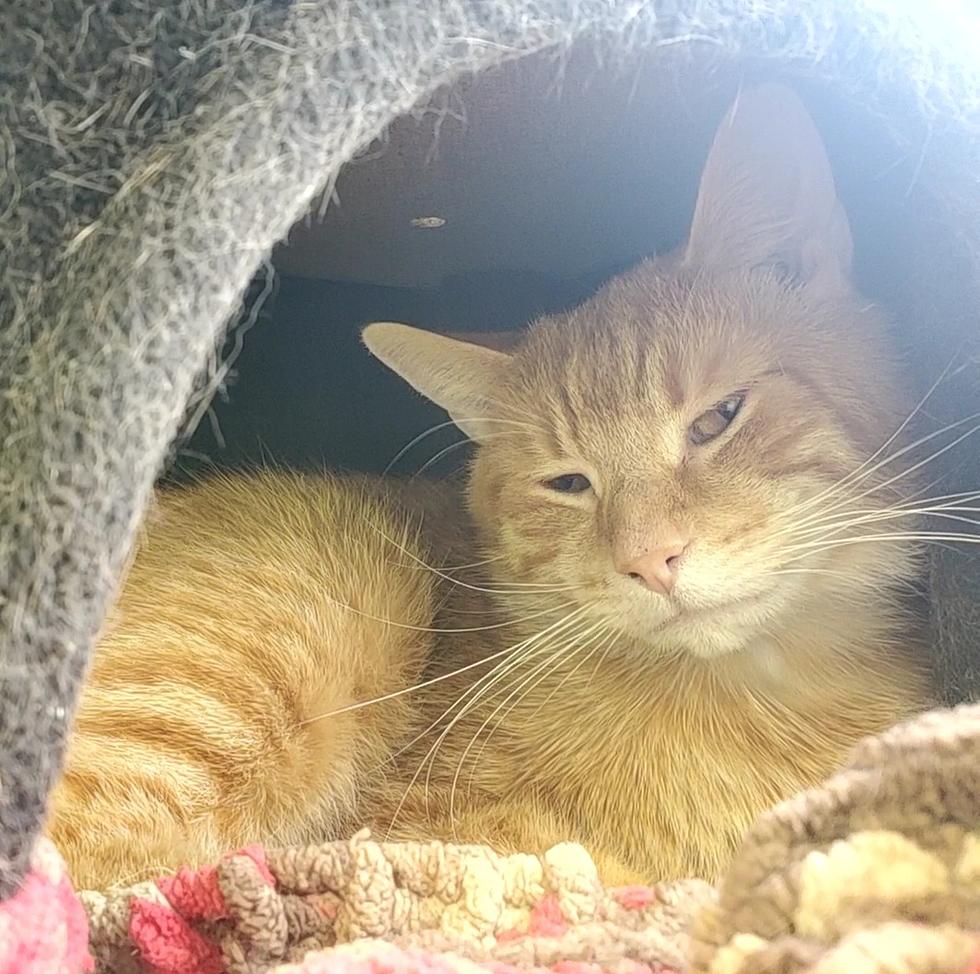 Just Like His Namesake, This Garfield Takes A Minute To Warm Up To Folks
Garfield, SPCA of Hancock County
While he might not be into noshing on lasagna or chasing Odie around, the SPCA of Hancock County's "Pet of the Week", Garfield, will make the perfect cat for someone out there, who is patient and kind. What he's looking for is his very own John, according to Shelter Manager, Cole.
"Meet our big orange tabby with golden eyes and a notorious reputation for smacking any hands that wander too close to him. Garfield is a scaredy-cat who lived a hard life as a stray before he was thankfully caught and brought to safety. We found he is more afraid than he is feral, and over time, he is showing his softer side to his caretakers."
He may have personal space issues with humans, but he still digs the company of other cats, Cole says.
"He would love a quiet home that gives him plenty of space and time to come around on his own terms. Garfield loves other cats, especially ones that are mellow or sweet. His favorite pastimes are lounging on pillows with his friends and catching sun rays on the windowsill."
So if your lap and your heart are ready, and you think you have the patience to let Garfield come around and warm up to you, schedule an appointment to come meet this mister today.
"He's ready for a home with no children and other cats, so come by and meet him in the Green Room at the SPCA - please just remember, he's shy so take your time introducing yourself to him!"
If you're interested in learning more about any of the animals available for adoption at the SPCA of Hancock County by calling 207-667-8088 or by visiting their website, spcahancockcounty.org.
These Maine Cats are Hiding in The Weirdest Places
As a cat owner you may be used to the special spot your cat has picked to exist in. Mainers show off their cats funny spots to rest their paws.
More From WWMJ Ellsworth Maine