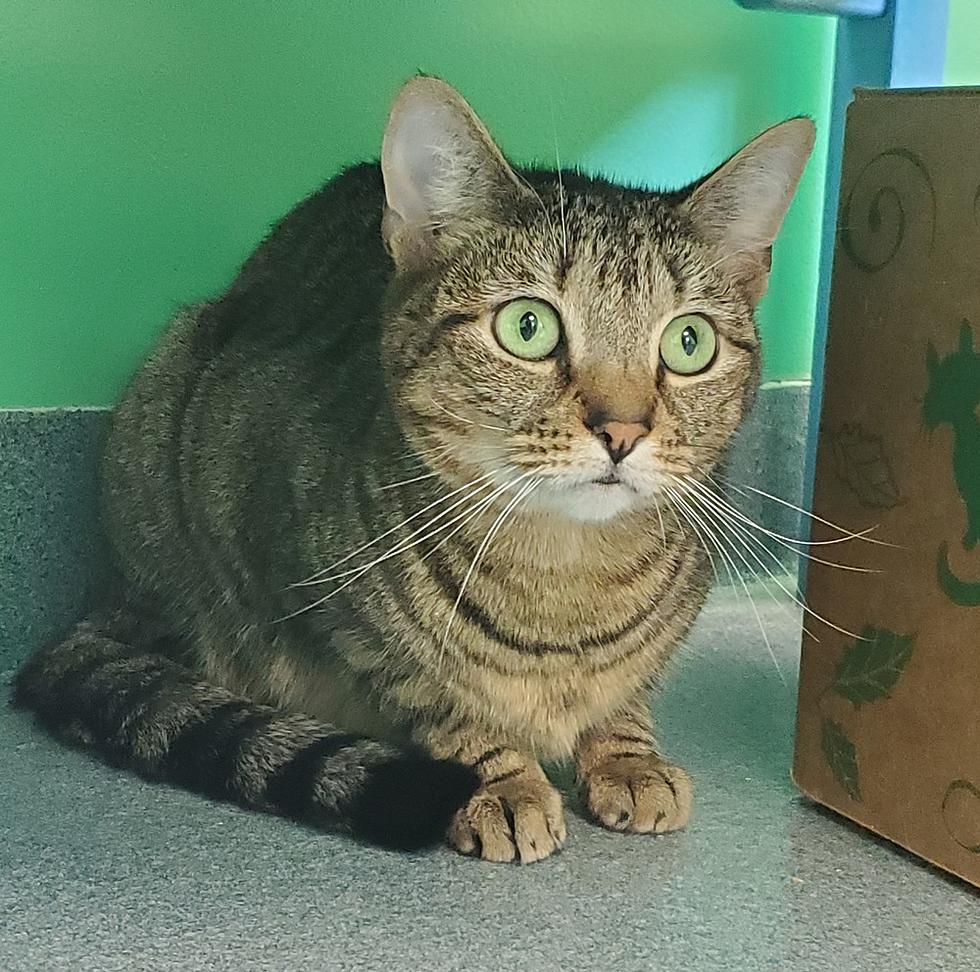 Pet Of The Week: Come Meet Sweet Ellie
Pet of the Week, Ellie 2, Hancock County SPCA
This is a case of a cat aging well. The Hancock County SPCA's "Pet of the Week", Miss Ellie, looks a lot younger than she is.
According to the shelter Manager, Cole, looks, in this case, can be deceiving.
"At a glance, one would never guess that pretty Miss Ellie might be
closer to 7 or 8 years old. She's a gorgeous brown tabby with a white
chin, a perfect orange nose, and the greenest eyes. "
Cole says while at first, Ellie can be a bit on the shy side, with a gentle treat-filled hand, you should be able to coax her out of her shell.
"Demure and sweet, Ellie likes gentle affection, and her love language is food. She was quite timid at first, having spent some time as a stray cat, but she has warmed up to people and is now one of the cats most likely to wrap around your legs if you enter the room she lives in with other cats at the SPCA of Hancock County.
Cole says Ellie does alright with other grown cats but gets a little impatient with the kittens.
"Ellie can coexist with other cats, as long as they respect her space and mind their manners - she doesn't have a lot of patience for kittenish antics, and generally she prefers the company of cats her age that understand the value of a comfy pillow to sit on."
"Ellie would be the ideal kitty for someone looking for a bit of companionship, so come by and meet her!"
If you're interested in learning more about any of the animals available for adoption at the SPCA of Hancock County by calling 207-667-8088 or by visiting their website, spcahancockcounty.org.
LOOK: Here are the states where you are most likely to hit an animal
Hitting an animal while driving is a frightening experience, and this list ranks all 50 states in order of the likelihood of such incidents happening, in addition to providing tips on how to avoid them.
More From WWMJ Ellsworth Maine