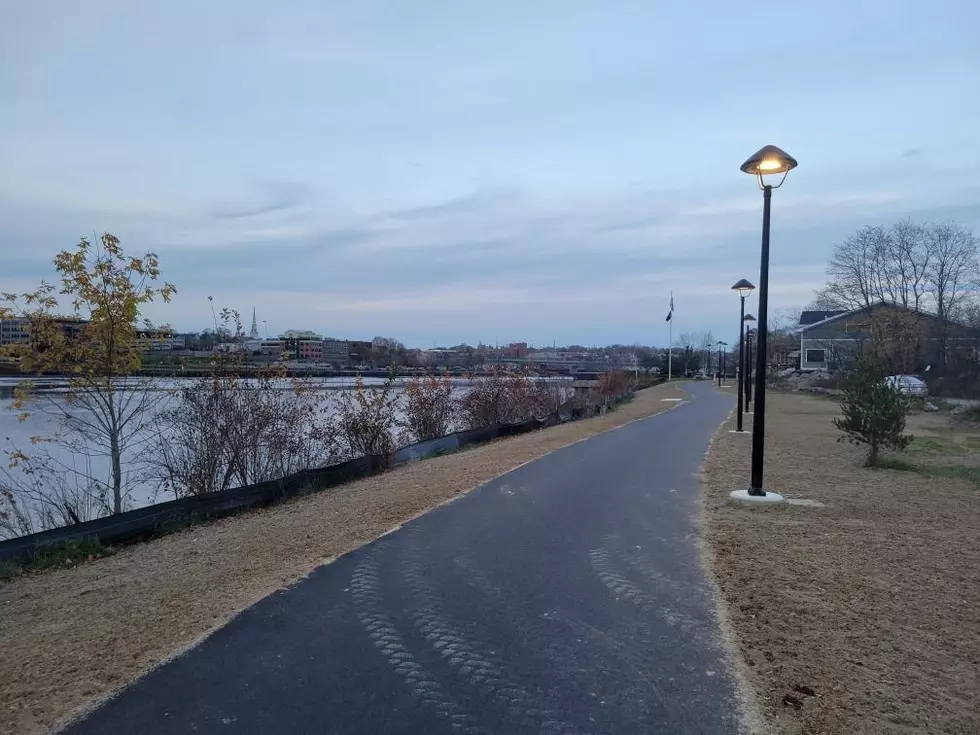 Here's a Fresh Look at the New Brewer Riverwalk Expansion
Brewer River Walk Expansion 2, Liz Leavitt
If you haven't been down to the Brewer Riverwalk in a while, you might be interested to know that things look a little different out that way.
This August, the City started an expansion project that would add to the paved walkway on Hardy St., from about where Mason's Brewing sits, back towards the 395 bridge to South Main St.
Construction crews had that section of the walk shut down while the work was done. But they opened it up again this past weekend.
Altogether, it's an addition of about 900 feet, all paved and lined with new lamp posts. There's not much landscaping to speak of yet, but we're guessing, come springtime, that part of the project will be revisited.
The Riverwalk has been expanding since it was created back in 2013. It's become a hub of activities for walkers, outdoor enthusiasts, and folks who just want to take a stroll along the river.
This September, the Brewer Police Department even created a special Bike Unit within the force dedicated to patrolling this new popular destination within the city.
As it stands now, the Brewer Riverwalk runs from the Joshua Chamberlain Bridge out past Hardy St.
Take In the Zen of Brewer's Children's Garden
Located on the Riverwalk in Brewer, this delightful little spot takes you back to a place of curiosity and simplicity that kids love to wander through and adults can sit and relax.
More From WWMJ Ellsworth Maine