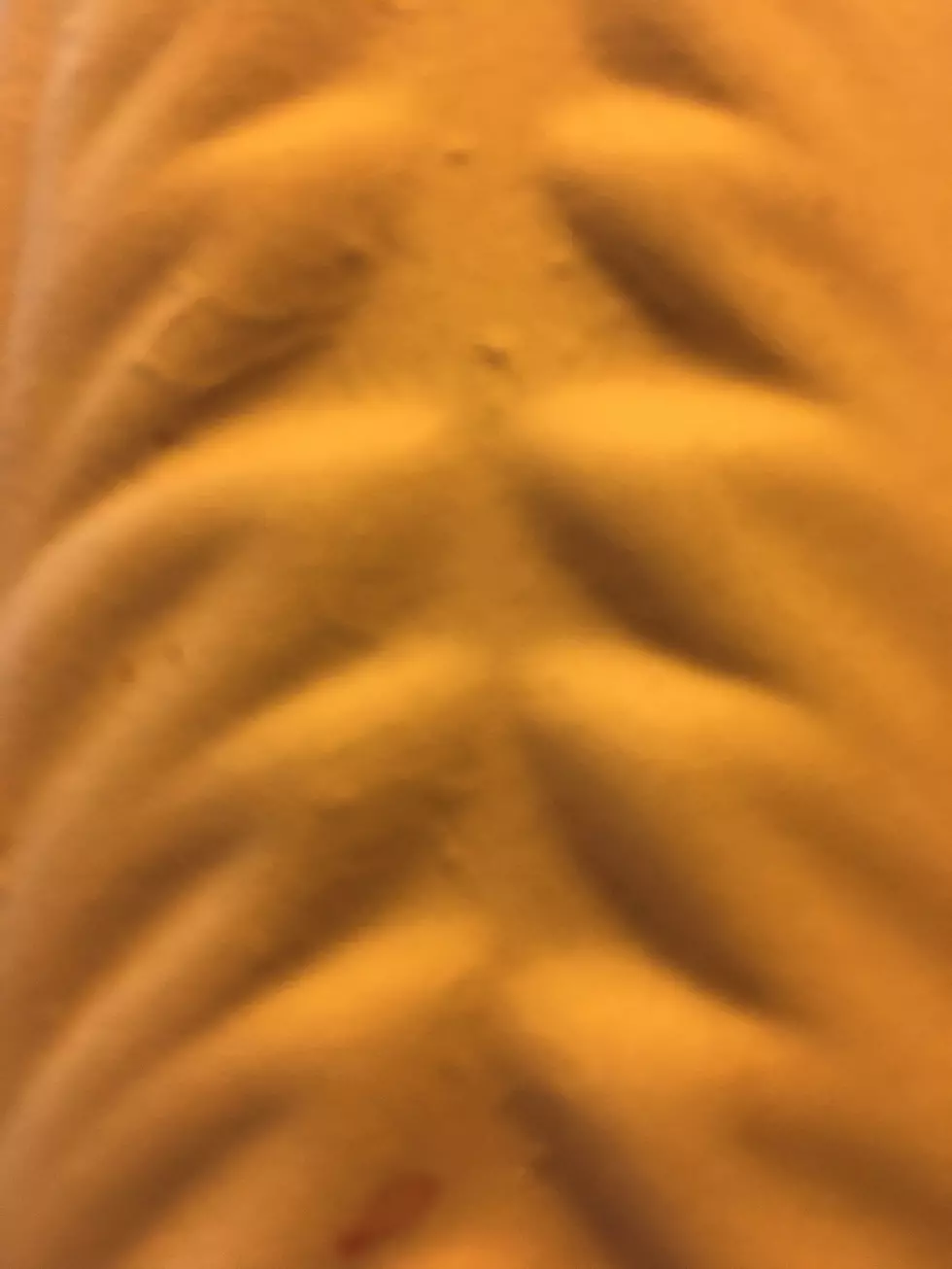 Here's The Big 'What's This Wednesday' Reveal
CoriSkall
JStew: Every Tuesday afternoon, Cori and I begin swapping photos to see if we can come across a fun stumper, or even occasionally one that's not so difficult, that will keep folks entertained for What's This Wednesday. Of course, it was halted a bit yesterday afternoon as both of us had thunderstorms ripping through our neighborhoods.
But after a couple swaps we came upon this:
After I completely failed at coming up with the correct answer, we knew it was the way to go.
Cori: I sitting in my living room, looking around for something unusual, and came across this. So I snapped a pic and sent it over to JStew. I knew, when he had no idea what it was, that I was on to something! Some of my favorite guesses so far would be those of you who thought it was a circus peanut...mostly because it made me then want to eat a circus peanut.
Your answers were over the top in some cases, but they were WILDLY creative. Scope these out.
Carl A. Witham Circus peanuts would have round dimples rather than these ridges so that's why Im not guessing that. Even though that was my first choice. So im gonna say a clay pot of some sort with whatever molding design this is.
Paul Keezer The Rib cage of Mick Jagger....
Denise Berry Hackett 
Orange Circus Peanut
Mary Klein Drouin One of those plastic dummies we used in nursing school.
Lin Briggs Plastic container such as a flower pot, watering can possibly shaped like a bird
Dennis Bean A handle grip of some kind????
Barbara Keezer The hand grip of a golf club.
Jeffrey Edick A Yeti as he's strangling a trespasser's neck
Sue Simard-Poliquin Grip on bicycle handlebars
Sheldon Ka'Voch Eugene Strout Jr. I agree with Denise Berry Hackett
Denise Sathers Candy Circus Peanut the 2nd grossest candy out there.
Pam St Pierre Kee A pumpkin
Jenn Moore Bicycle handle grip?
Justin Choiniere Squash!
Corey Cyr Cappuccino?
Mike Avery Jr. My abs?
Jason Lawler Rubber chicken
There was one correct answer this week...After her initial guess, she came back with another and nailed it....
Theresa Wilson 
Corn cob holder
Theresa Wilson Base of a lamp
Enter your number to get our free mobile app
More From WWMJ Ellsworth Maine