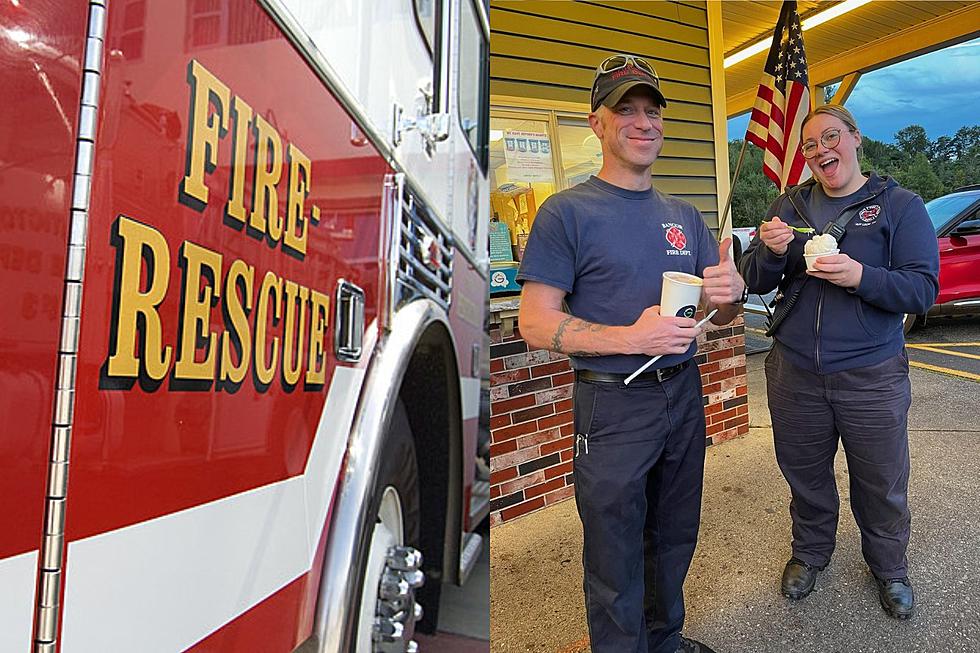 Firefighters in Bangor Have a Pretty 'Sweet' Tradition
Credit: Bangor Professional Firefighters IAFF Local 772 on Facebook
In an age where traditions often fade away, the Bangor Fire Department has kept a heartwarming one alive - and it's all about ice cream.
Over the weekend, the Bangor Professional Firefighters IAFF Local 772 shared to their Facebook page a delightful glimpse into their unique tradition. In the post, they revealed that whenever a firefighter works overtime, they take it upon themselves to treat their hard working crew to ice cream!
And with staffing shortages putting their team to the test, this tradition has seen more action than usual. 
The Facebook post not only highlighted the camaraderie among the firefighters but also expressed gratitude for their dedicated service. It read, "A tradition here at Bangor Fire, when someone works overtime they buy the crew ice cream. Since we have been struggling with staffing there has been A LOT of overtime. Here is firefighter Sylvia paying his overtime dues, treating his crew to Gifford's Ice Cream. We appreciate all the firefighters like Ryan sacrificing additional family time to keep our city and citizens safe!"
This heartwarming tradition didn't go unnoticed, as the Central Valley Fire Fighters Association chimed in with their support and appreciation. Their comment on the post was simple yet heartfelt, saying, "Great tradition, Thank you for your service Bangor Fire!"
Amidst the constant stream of headlines emphasizing challenges and adversity, it's uplifting to learn about a community that joins hands to celebrate small yet meaningful gestures, serving as a reminder of the spirit of unity and gratitude.
The firefighters in Bangor may have a busy schedule, but they certainly know how to make time for something sweet.
6 Easy Ways to Keep Hungry Bears Out Of Your Yard
There's no sure way to keep the newly awakened bears out of your yard, but there are a few things you can do that will help prevent attracting them.
15 Ways to Avoid Falling Victim to Crimes of Opportunity
Protecting your valuables is often a matter of being aware of potential risks. These tips could help save you from what police call crimes of opportunity.
10 of the Deepest Lakes and Ponds in Maine
With 6,000 lakes and ponds, Maine has A LOT of freshwater shoreline. Some are densely populated in the summer months, while others are as remote as the wilderness that surrounds them. They're home to Maine's thriving gamefish populations, which calls-in anglers from all over the country. Ever wondered which of these lakes are the deepest in the state? We checked-over depth charts and topographic maps to find the 10 deepest lakes in Maine, as according to their maximum depth.
More From WWMJ Ellsworth Maine