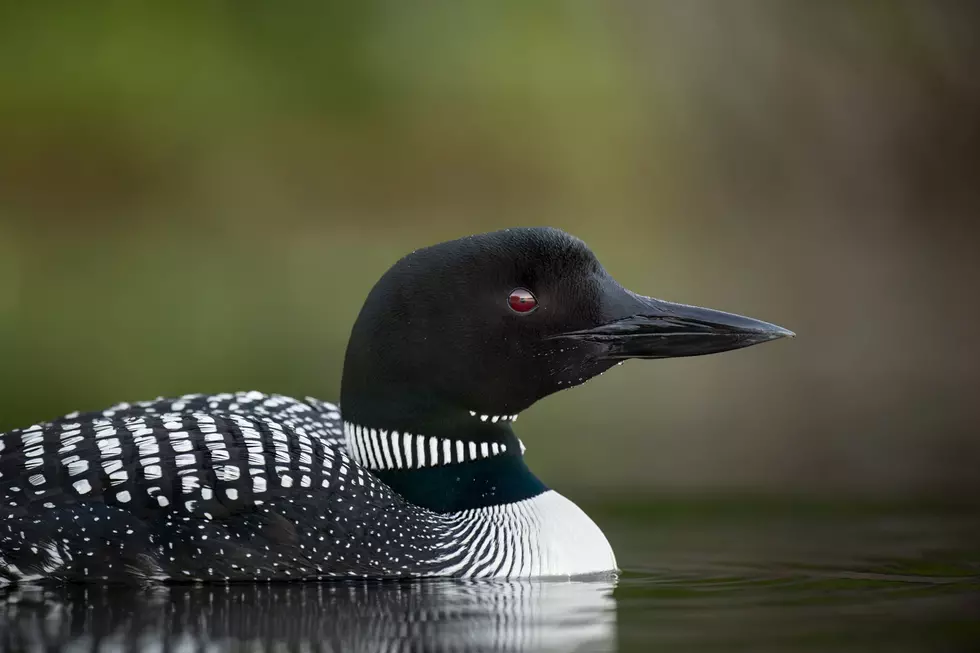 Maine's Annual Loon Count Will Still Move Forward This Year
Getty Images
I think at this point we've established that I'm a fan of birds. Especially after last week when I took a little baby birds down to Avian Haven in Freedom, after their nest fell off my garage. So at some point in my life, though I'm not totally sure when, I became a friend to the birds.
As with a lot of things, I'm sure there was a lot of talk about whether a pandemic was really a good time to be doing just about anything related to monitoring bird populations. But on the other hand, it doesn't take throngs of people all in one place to count birds. So that said, the Audubon Society is moving forward with the annual loon count.
Common loons in Maine have had some pretty decent numbers the last few years. I remember just the summer before last, we had nine loons on my lake. I'm not sure that's 100% normal, but they had almost as many on the adjoining lake next to mine. That year, both lakes had at least two full sets of parents and babies.
So far this year, I'm only seeing a pair of parents, and a baby. But this year, on July 18th, volunteers will head out and look for loons to try and get an accurate count. 20+ years ago, the average number of loons was around 1,500. Last year in Maine we had over 3,100 loons. That's a big recovery from the 80's, according to WABI - TV5.
Thankfully, COVID-19 hasn't completely ruined everything. Counting loons may not seem important to some folks, but it's also important to do just get outdoors. And since this is a volunteer activity, it's a great excuse for folks to get out on Maine lakes and have some fun, and actually do some good at the same time. It's a win-win!
10 Most Dangerous Critters in Maine
More From WWMJ Ellsworth Maine