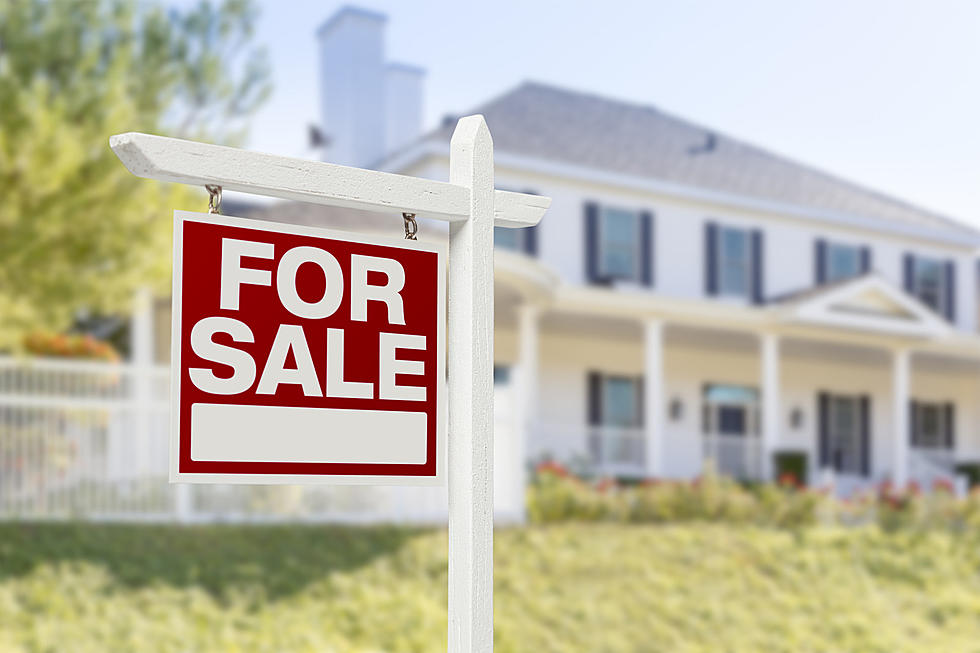 The Top 5 Most Expensive Maine Homes in Penobscot County Are Not in Bangor
Feverpitched
It's no mystery to anyone who know me, how I feel about houses.
I don't think it's necessarily a new subject. I love houses. I think it's because I'm passively nosy. Like, I don't wanna dig into your background all that much, but if I see your house up for sale and it's of interest to me, I'll check it out. I love to see how other people live. I also steal ideas for new ways to set up our own house.
Occasionally, I like to look at house that are just absolutely out of my price range. I like to see how the other half, or I guess the 1%, lives their life. Having grown up in the Bangor area, I kind of focus on real estate more there because it seems more fantastic. You expect big price tags in Bar Harbor or Portland. But in Penobscot County, one would assume the expensive houses are in the "big city". But that isn't the case at all.
Let's look at the 5 most expensive houses in Penobscot County. And not a single one is in the county's largest city.
105 & 107 Barrows Point Road Newport, Maine
This spot is situated right on Sebasticook Lake, and is listed by Colin Harvey at Sotheby's International Realty. In Maine, waterfront property is going bananas. It doesn't have to be on the ocean either. Lakes, streams, and rivers are all hot spots people would live to live next to. At $4.4 million, you'd better have deep pockets. Not to mention, the taxes alone are like $33,000 a year. But still, magnificent.
4261 Union Street Levant, Maine
Listed by Sally and Darryl Harvey of Realty of Maine/Maine Outdoor Properties, this is a working horse farm, listed for$3 million. While this may not suit everybody, for those who may need this type of spot, this is amazing. There's every manner of equine accessory, and the inside of the house is cozy and rustic. It's really cool.
700 Trillium Lane Clifton, Maine
Another gorgeous lakeside spot in Clifton, just a half hour outside of Bangor, offers up a killer spot where you could just stare out the window for hours. This isn't terribly far from my family camp, and trust me... this area of the state is downright magical. This house in the woods, by the lake just proves what I'm saying. Listed by Carolyn Fish of NextHome Experience for about $1.7 million. It's also got 250 acres. Not bad!
13 

Treehouse Lane

 

T4 Indian Purchase Twp

, 

Maine
This is another lakeside home. Often, I think that someday I'd love to take my family camp and redo the interior and winterize it properly so that I could live out my golden years next to the lake. We'll see if I get the chance. But in a place like this, you can just bask in outdoor living year round. Listed by Debbie Girsa of Northwoods Real Estate for the reasonable price of just under $1.6 million.
277 Grove Street 
Newport, Maine
This "compound" if you will, is listed by John Eccles of Keller-Williams Realty. This is actually a collection of buildings, much like a spot in Sidney we told you about a while back. You could either set your whole family up with a place to live, or you could rent out different parts of the property yo help offset the cost of the mortgage. It's listed at just over $1.4 million, but you could easily recoup a lot on rents.
Let's take a deep dive and look a little bit more at each of these houses...
Top 5 Most Expensive Homes in Penobscot County
Gallery Credit: Jason Stewart
Wanna Buy a Whole Maine 'Village'?
Why buy a house when you can buy the whole town?
Gallery Credit: Jason Stewart
If Maine Threw a Party, Here's How the Towns would Show Up
How would you describe your town as a person?
Gallery Credit: Jason Stewart
More From WWMJ Ellsworth Maine