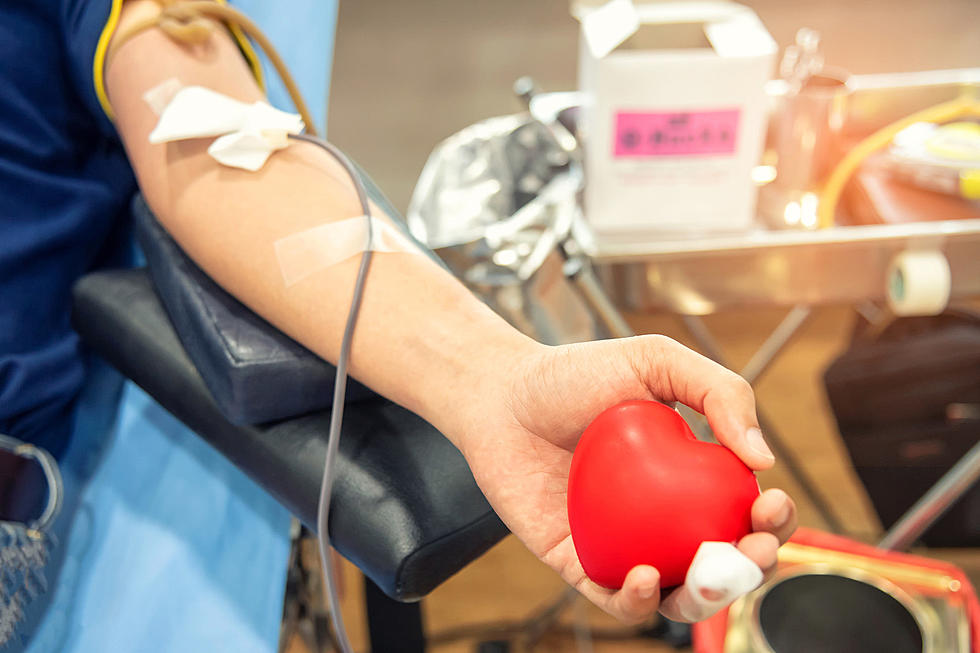 Red Cross Says Blood Shortage Worst In Ten Years; Consider Giving The Gift Of Life This Christmas
Kamonchai Mattakulphon
According to the website, Redcrossblood.org, there's a nationwide shortage of blood in supply, and it hasn't been this low in over a decade.
Communications Director for the Red Cross of Northern New England, Jennifer Costa, says:
"There are certain times of the year where it becomes more difficult to collect blood and that is in the summertime when people are busy with family and school vacations. Usually, it rebounds in the fall when everyone's back to school and work and into the swing of routines and schedules. But unfortunately, this fall that didn't happen. And we continue to see a decline. And now as we head into the holidays, that is our second time of the year when it is hard, for the same reasons in the summer. People are being distracted by the holidays and getting together with family, and blood donation may not be top of mind. So we're kind of seeing a perfect storm of things happening here. Certainly, the pandemic continues to play a role, likely impacting people's willingness to get out and donate."
Costa, warns this shortage could lead to problems if people don't come forward and step up to the call to donate.
"I'll kind of put it into perspective here: In Maine, we need to collect 153 pints of blood to keep up with patient demand. So that means 1,064 Mainers need to roll up a sleeve and donate each week. But then you need to remember that those 1,064 individuals won't be eligible to donate again for 8 weeks. So every week we're looking for a thousand new people that we haven't reached before. So it just kind of gives you a sense of the constant need."
"So what we're faced with now, from a national perspective, is that if we don't increase the donor rate, patients may be left waiting, and that is not something we ever want to see happen at the Red Cross""
People may not realize just how much of an impact a single donation of blood can have on folks in the community.
Costa says, to put it in perspective, your one blood donation can save up to 3 lives.
"Every 2 seconds someone in this country needs blood yet only 3% of people in the US donate blood. Additionally, now what we're seeing compared to last year, our region is seeing a 30% drop-off in first-time donor turnout. You know when you go to have surgery, you never really question 'Will the anesthesia be there for me?' Likewise, many people just assume the blood will be there. And unfortunately, if it were not for human volunteer donors, graciously giving their time and their blood, that's not a guarantee that that blood will be on the shelves, waiting for patients."
Costa says the entire process of donating blood usually only takes an hour, from start to finish.
"There's a registration process and a health history. The actual blood draw is just a few minutes."
For those who are nervous about the needles, Costa says they're really small, and there is very little pain associated with donating blood. But the payoff for being brave and making the effort to give such a special gift is priceless.
"I think we all think about what it would be like to save someone's life. This is one actual concrete way that any one of us can do that...and it only takes an hour of your time."
This month, the American Red Cross is hosting several Blood Drives throughout the state. Here are just a few. To find more, or to schedule making a donation on your own time at the Rec Cross Donation Center on Hammond Street in Bangor, you can go to Redcrossblood.org.
Bangor
12/20/2021: 11 AM - 6 PM, Bangor Blood Donation Center, 900B Hammond Street
12/27/2021: 11 AM . - 6 PM, Bangor Blood Donation Center, 900B Hammond Street
Brewer
12/21/2021: 9 AM  - 1:30 PM, Brewer Auditorium, 203 Wilson Street
Corinna
12/22/2021: 10 AM . - 2 PM, Corinna UMC, 16 Dexter Rd
Ellsworth
12/28/2021: 12 p.m. - 6 PM, Ellsworth Elks Lodge 2743, 317 High Street
10 Ways to Help Brighten the Holiday for Mainers in Need
Maine's charitable organizations have a variety of ways for you to help others this holiday season.
10+ Cool Gift Ideas that Will Also Benefit a Maine Non-Profit
Giving these gifts to your loved ones would also support agencies that give back every day to our communities.
More From WWMJ Ellsworth Maine