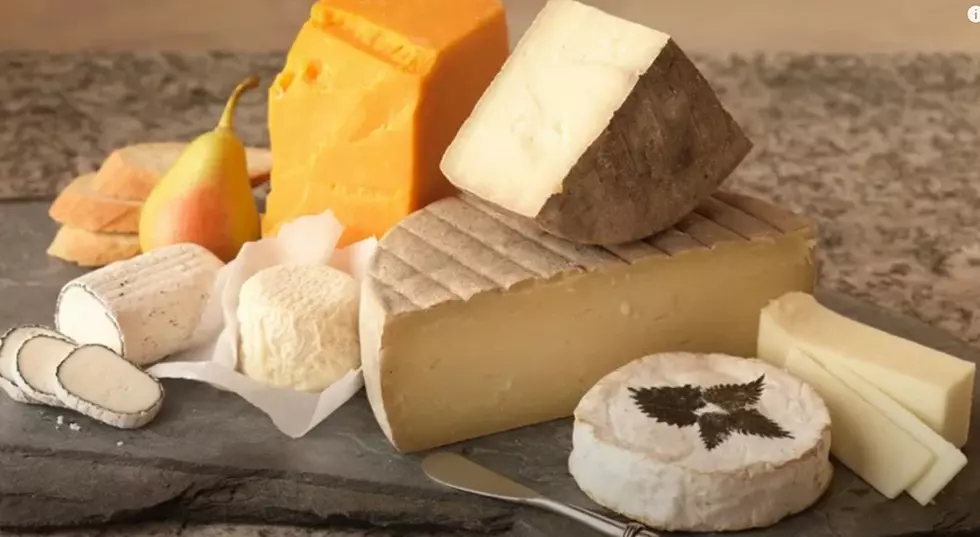 ROAD TRIP WORTHY: The 2022 Maine Cheese Festival In Pittsfield
Informative Expression YouTube
This sounds like a "gouda" time...okay, that joke was "cheesy". We will stop now
On Sunday, September 11th, from 11am-6pm, The Maine Cheese Guild presents The 6th Annual 2022 Maine Cheese Festival, at Manson Park in Pittsfield, along the Sebasticook River.
If you are like us, you have an obsession with delicious cheese, so take a road trip on a late summer Sunday, and spend the day celebrating Maine Cheese and Cheesemakers, with the Annual Maine Cheese Festival.
This is an event for the whole family, and features the annual Maine Cheese Awards. Sample a huge variety of Maine cheeses that are crafted from cow, goat, water buffalo, and sheep milk. But that's not all, there will also be a beer and wine garden, featuring 14 vendors, with delicious Maine made libations, a bunch of food trucks, and a stage to enjoy some live music, with two tents, featuring local favorites like Seth Gallant & Rough Sawn, Suzie & the Smelts, and Shane McNear.
Attendees can sample and purchase nationally recognized cheeses from 20+ small, artisanal, Maine cheese makers.
Additional vendors include foods that pair well with Maine cheese, like ferments, crackers, breads, jams and chutneys. Craft artisans include goat milk soaps, pottery and charcuterie boards.
That sounds like plenty right? Well, there will also be live animals for the kids to enjoy, educational food demos, craft vendors and more!
The festival breaks down into two sessions, 11am-2pm and 3pm-6pm. Tickets are available for advance purchasing at their website
The Maine Cheese Festival is a rain or shine event.
25 Food Festivals of Maine
Take a tour of Maine -- while taking in what makes Maine -- in the year-round festivals offered all over the state. From great Maine seafood and fish to delicious sweet treats to those odd and unusual Maine pride products, here are 25 festivals that Mainers put on to celebrate the great things of Maine with the community.
More From WWMJ Ellsworth Maine