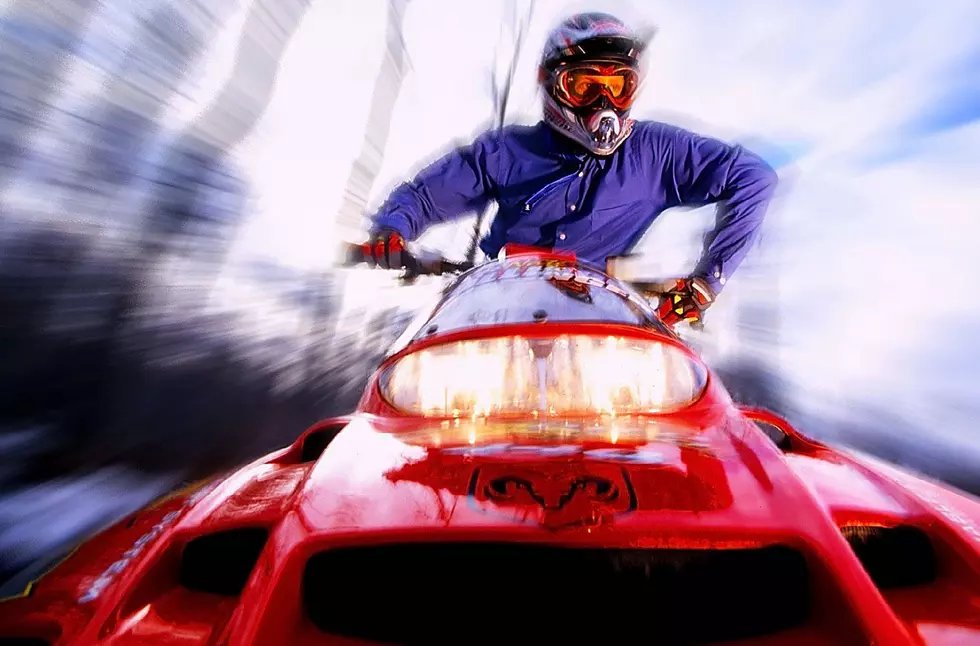 Snowmobilers Will Get Some Federal Money To Keep Trails In Shape
Getty Images
To be fair, you could count the amount of times that I've ridden on a snowmobile on one hand. I love riding, but since my wife has zero interest and I have plenty of other expensive hobbies (drums aren't cheap!), I don't know if I could justify owning a snowmobile. Sometimes you have to pick your battles.
But there's no question that here in Maine, snowmobiles are a legit form of winter travel. You go anywhere north of Bangor and go somewhere like Hannaford, you're just as likely to see a bunch of sleds in the parking lot as you are cars. I've seen it with my own eyes up in Greenville in winter. So, sleds mean money in Maine.
For five Maine clubs, the federal government has awarded some cash to keep the trails nice and smooth for the upcoming season. Clubs in Portage Lake, St. Agatha, Fort Kent, Roxbury and Dexter, will all get a piece of this federal money, says WGME - TV13. Susan Collins was a big advocate for the money, pointing out that sledding brings in big bucks annually.
Like, biiiig bucks. To the tune of some $600 million every year. In a state that is likely to be crippled again this winter by the coronavirus, snowmobiling is one awesome socially distant activity that can still be had during winter. Besides, no one wants to be cooped up all winter watching it snow. If there's a sled out back, you're gonna ride.
Again, I wish I owned a sled, but it's just not in the cards for me anytime soon. Like I said, you gotta pick your battles. But you know... you and I could become best buds if you had an extra sled and no one to ride with. I know how to handle the machine, and I'm oh so friendly! Just sayin'.....
Enter your number to get our free mobile app
How long it takes to binge 'The Office,' 'Game of Thrones,' and 50 other famous TV shows
More From WWMJ Ellsworth Maine